North-West Skåne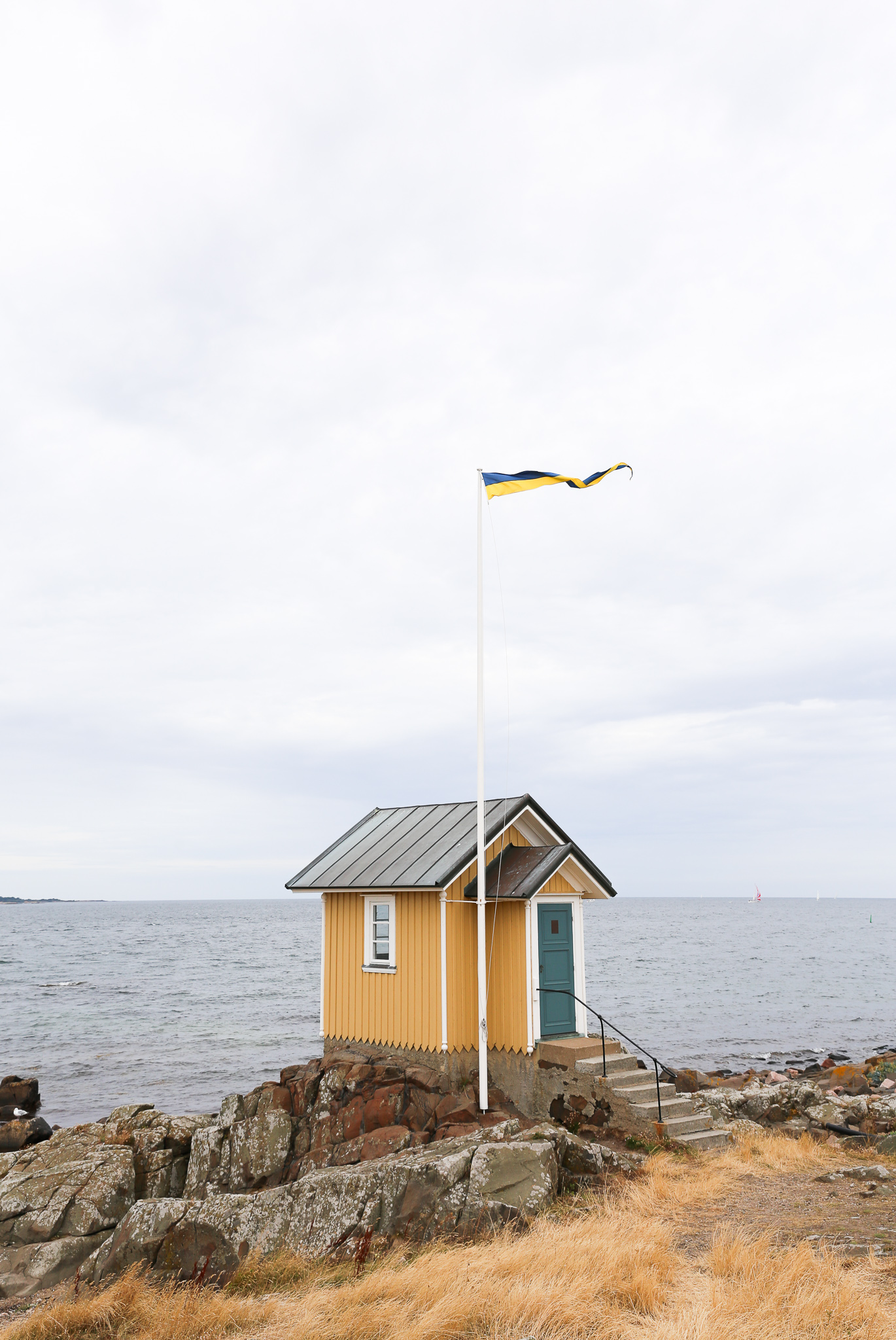 A guide to the North-West of Skåne
In paid partnership with Visit Skåne
Even with changeable weather, our days spent exploring Skåne's North-Western region with its wild nature and cosy cafés made for the best little getaway—only growing my wish to make summers in Sweden a family tradition

— Please scroll down for a full guide on my favourite eateries,
sights, and towns in Skåne's North-West —



MÖLLE KRUKMAKERI
Pottery & café | Mölle

Somehow, the Swedes just do their cafés better than the rest of us. Both beautiful and cosy, they invite you to lunch and 'fika' for hours on end. Located in the picturesque little town of Mölle only a two hour drive from Copenhagen, this café serves a mainly vegetarian and all-local lunch menu of different salads, 'macka' (open faced sandwiches), as well as Neapolitan pizzas in the evening. We visited Mölle Krukmakeri on a busy and somewhat sunny Saturday afternoon, but still managed to get a table in the beautiful garden. Inside, you'll find a little shop selling ceramics all created on site.
KULLABERG
Nature reserve | Kullen

After lunch at the café, we continued the day by venturing out on an adventure on the Kullaberg. A short drive from Mölle took us to a parking spot near Josefinelust Camp from where you can hike to this little stone beach. The hike can feel quite steep at times, so wear comfortable shoes and bring your camera to the very top of the cliffs (accesible via stairs carved in the rocks on the beach) as you'll find the best views here.

SOFIERO GARDENS
Park | Outside Helsingborg
Sofiero Palace & Garden is an impressive park located just outside Helsingborg with a view of Öresund from the café. It's been voted the most beautiful park in Europe; not hard to understand when visiting. My favourite part were the hanging bridge over a magnificent creek and small forest close to the castle, as well as the greenhouses close to the winery and kitchen gardens. The park also has several exhibitions, a huge collection of rhododendrons (in bloom in May/June) and a great playground and fairytale forest for kids.

KATTVIKS HAMN
Small harbour | Outside Båstad
When biking or driving around this region of Skåne, you will pass many quaint villages, 'loppis' fleamarkets, farm cafés, and viewpoints overlooking the magnificent coastline. The best you can do is to take your time, and make as many stops as you feel like. That's how we did; despite the sometimes bad weather (there's no such thing, as the wise say), we stopped for a walk, a coffee, an attempt to help local kids catch crabs from the docks, and stayed for as long as we felt like. Kattvik harbour is tiny but immensely cute, and the little shop sells simple waffles, hot dogs, and coffee—so basically everything you need.

PÅLSJÖ BADEN
Harbour bath | Outside Helsingborg
On our way to Helsingborg, we made a stop at the beach by Pålsjö baden, a beautiful wooden open air bath. An entrance ticket will give you the opportunity to swim from the docks (remember, this is done with no swimsuits on), as well as use the showers and saunas. Just opposite of the bath is the restaurant Pålsjö Krog which might look expensive and fancy, but is in fact very relaxed, reasonably priced, and serves a delicious shrimp salad and local ice cream and strawberries for dessert.

FLICKORNA LUNDGREN
Café | Skäret
This café is pretty close to the epitome of the Swedish fika tradition. Flickorna Lundgren has a beautiful flower garden, a menu consisting of light lunch dishes and an elaborate selection of cakes and sweets—of course including both cinnamon and cardamom 'snurrer'. Supposedly, they're some of the best around, and while my field research is not comprehensive enough to validate, I'd say they make for some pretty good contenders.

VIKEN
Town | Skåne
On the Northern coast of the Kulla peninsula is a little fishing village Viken that is worth a visit. The small harbour has a couple of restaurants, and the nearby sea front has these cute little wooden beach houses. Close by you will find the town Höganäs with several eateries to choose from.
TOREKOV
Town | Skåne
A popular harbour front during summer, Torekov was quite busy during our visit, and you can expect queues to the restaurant during the summer period. However, the town is lovely and the sea front makes for a great little walk followed by ice cream or pastries in town.
—
NORTH-WEST SKÅNE GUIDE
Eat + Drink

Mölle Krukmakeri | Café & pottery in the charming town of Mölle. Serves a great lunch, coffee and cake as well as pizzas in the evening.
Holy Smoke BBQ | Best barbecue in a cosy garden with plenty of outdoor seating. Highly recommended.
Flickorna Lundgren | Lunch and afternoon sweets in a beautiful flower garden.
Höganäs Saluhall | Food hall in the centre of Höganäs town, with stalls selling both interior design and food.
Bäckdalens Handelsträdgård | Farm café located in the countryside serving sandwiches and salads for lunch in a charming greenhouse.
Mölle Brandstation | Café on the harbour front in Mölle serving lunch, sweets and coffee.

Do + Visit
Palsjöbaden | Beautiful open air bath just outside Helsingborg; enjoy a great lunch at Palsjö Krog, and take a swim afterwards.
Sofiero Palace & Park | Huge park with an impressive flower collection, a café with sea views and a fun playground and kids' forest.
Kullaberg Nature Reserve | Breathtaking sea views from the cliffs and stone beaches. Ideal for hikes, but also doable in small walks (with a stroller!). Stop by the Kullens Fyr lighthouse, and enjoy coffee and cake at Ransviks Havsveranda overlooking the sea.
Torekov | Harbour town with a couple of restaurants, cafés and ice cream shops. Also where the yellow beach house on top image is located.
Kattviks Hamn | Tiny little harbour with a just as tiny café serving waffles and hot dogs.
Hovs Hallar | Dramatic landscapes of rocky beaches and coastal meadows on the Bjäre Peninsula.

Stay
Klitterhus Havsbadshotel | Literally on the beach, this hotel near Ängelholm is one of Sweden's historic seaside hotels with a private swimming dock and sea view from the breakfast restaurant.
—

— This post was created in paid partnership with Visit Skåne —